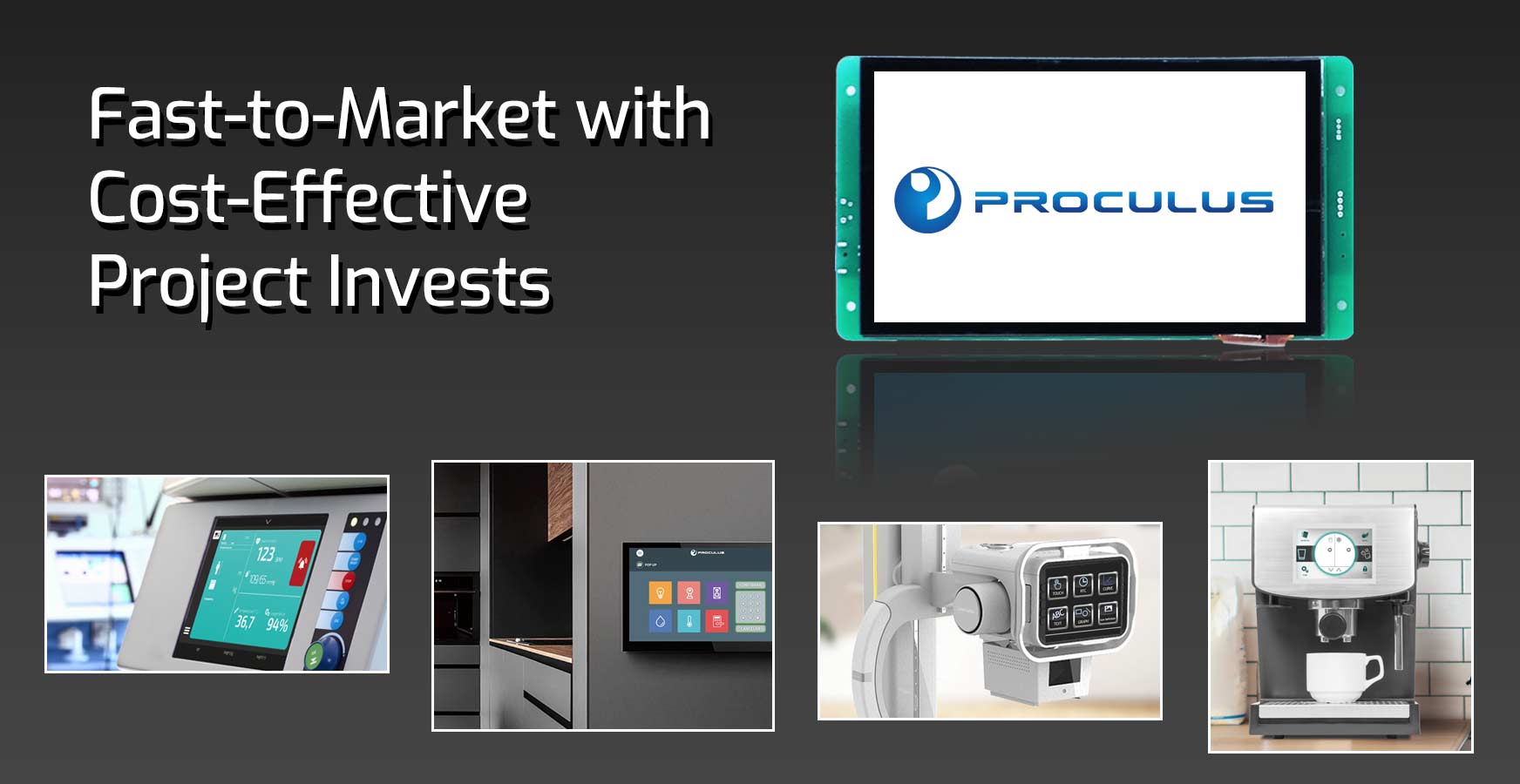 Proculus Technologies provides a completed solution on Intelligent Display, including intuitive visual interface software, high-quality display module, accessories as well as dedicated technical support.

It can be applied to any products such as medical devices, vending devices, smart home devices, coffee machines and etc.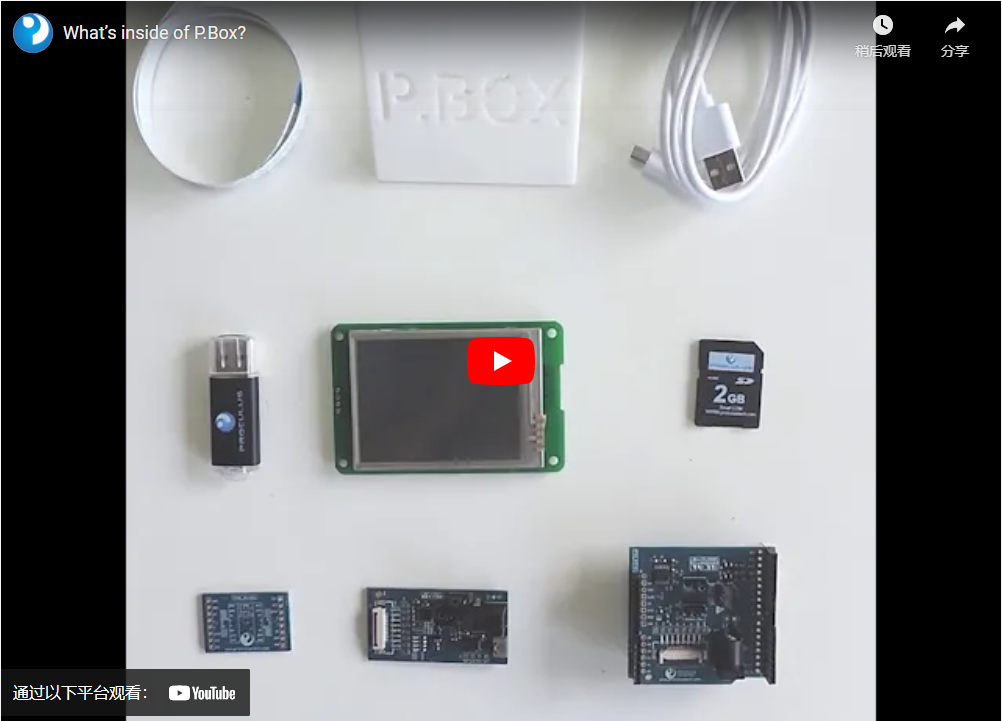 Introducing P.Box--A starter kit that includes everything you need to get your project up and running in a few minutes.

What's inside the P.Box?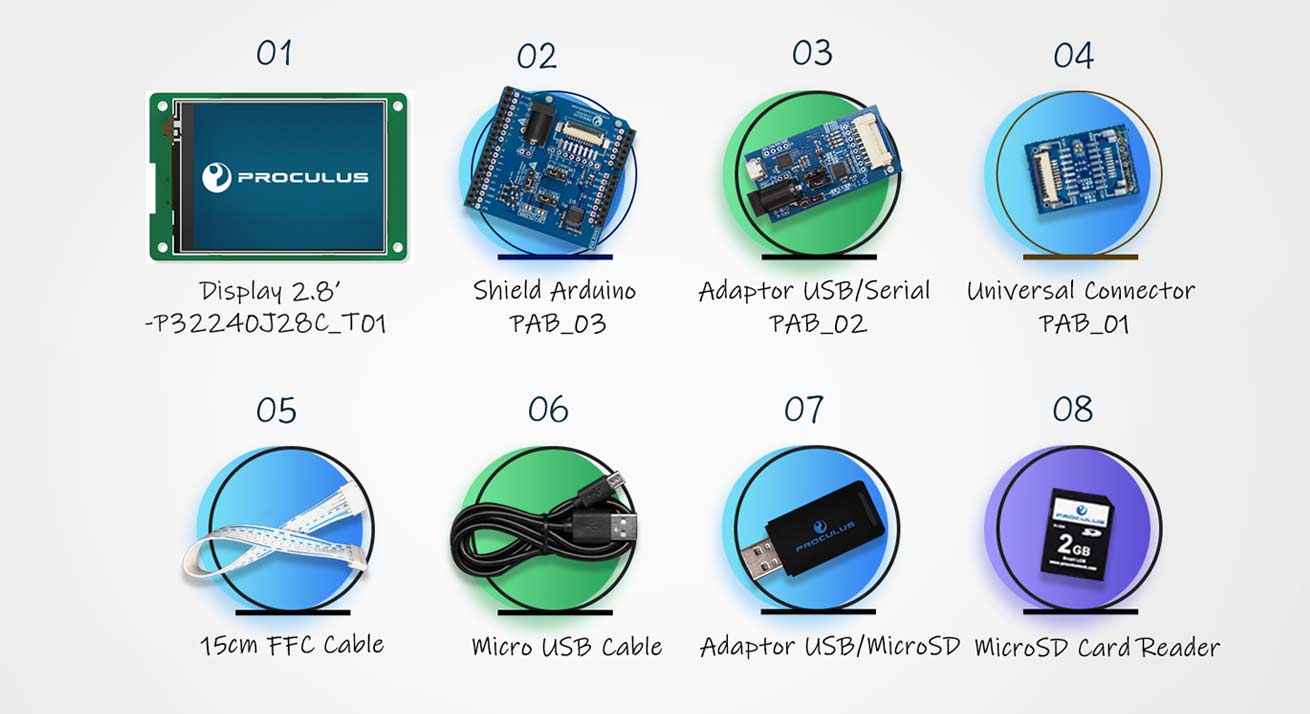 P.Box is a complete starter kit, including a 2.8" colour display, built for those who thrive on challenging their limits.
The perfect combination of Software and Hardware, using the UNICVIEW programming platform and the intelligent displays, the creation of professional GUIs, and special effects are at your fingertips.