What is IP ratings?
IP (or "Ingress Protection") ratings are defined in international standard EN 60529 (British BS EN 60529:1992, European IEC 60509:1989). They are used to define levels of sealing effectiveness of electrical enclosures against intrusion from foreign bodies (tools, dirt etc) and moisture.
What do the numbers in an IP Rating mean?
To get an idea of how IP ratings work, take a look at the IP rating chart. Each IP rating is a two-digit number, and each digit of the number has a specific meaning:
The first number identifies the level of protection against solids, including dust, dirt, debris, and accidental contact.
The second number identifies the level of protection against ingress of liquids, including water, chemicals and any other liquids that may be present in the device's environment .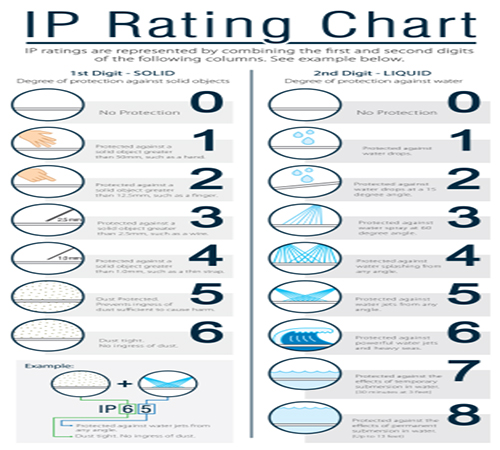 Proculus is about to launch a IP65 weatherproofed LCM for outdoor use
An IP65 rated enclosure gives protection against low pressure water jets from any direction, as well as condensation and water spray. It's suitable for most outdoor enclosures that won't encounter extreme weather such as flooding.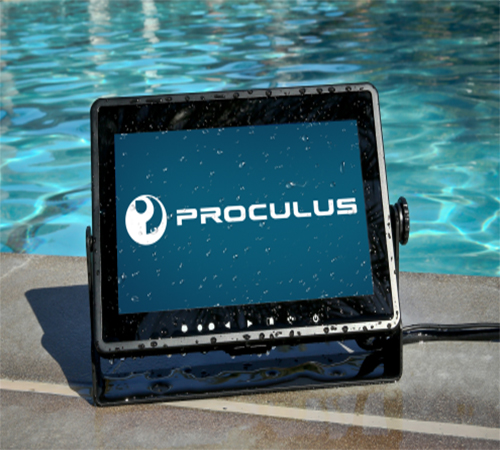 Not only IP65 weatherproofed, but also sunlight readable.
Typical Android LCD is sufficient for most indoor environments, but do not provide readability in outdoor or the requirements to deliver high performance in rugged or extreme environment applications. Proculus P80480J70I-X06 has a rugged, high-brightness LCD touchscreen, designed for high performance in extremely intense sunlight glare conditions and meets specific vertical industry standards, which is superior to ordinary commercial grade displays.
READ MORE .