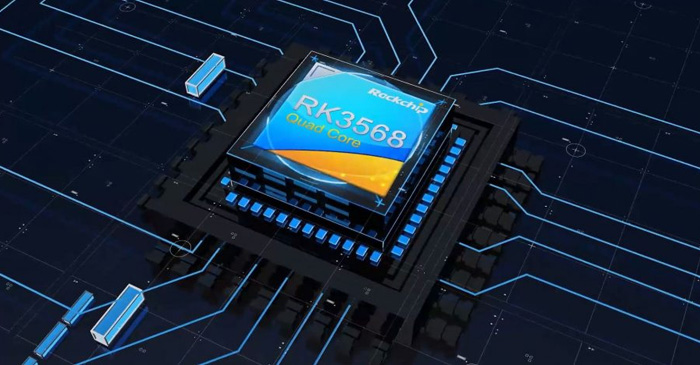 RK3568 is a high-performance, low-power, cost-effective and feature-rich domestic application processor developed by Rockchip. It is tailored for various industries, including AIOT and industrial applications, making it one of the most popular chips in these sectors.
This article will unveil the reasons behind RK3568's popularity by taking new product of Proculus based on the RK3568, P10600HY070K_T01, as an example.
1.High Performance
Equipped with a quad-core 64-bit Cortex-A55 processor, RK3568 reaches a maximum clock speed of 2.0GHz.
Using an advanced 22 nm manufacturing process, surpassing the common 28 nm process found in similar domestic chips, RK3568 effectively reduces power consumption and chip size.
It features the Mail-G52 GPU, and supports OpenGLES 1.1/2.0/3.2, OpenCL2.0, Vulkan1.1.
a. OpenGLES 1.1/2.0/3.2:
*OpenGL ES is a version of OpenGL designed for resource-constrained environments.
*OpenGL ES 1.1 provides basic 2D and 3D graphics capabilities.
*OpenGL ES 2.0 introduces shader-based rendering for advanced graphics effects.
*OpenGL ES 3.2 builds upon 2.0, adding features like geometry shaders and compute shaders.
b. OpenCL 2.0:
*OpenCL is an open standard for parallel computing.
*OpenCL 2.0 enhances it with features like shared virtual memory and nested parallelism.
c. Vulkan 1.1:
*Vulkan is a modern, low-overhead graphics and compute API.
*Vulkan 1.1 introduces enhancements for a wider range of applications, including gaming.
Overall, RK3568 enables graphics rendering, computation, and general-purpose computing across diverse hardware and platforms to meet various application needs.
2.High Reliability
RK3568 supports hardware encryption and Digital Rights Management (DRM) to ensure data security and content copyright protection.
It implements a Trusted Execution Environment (TEE) for safeguarding critical device data and applications.
3.High-Definition Decoding
RK3568 supports hardware decoding of multiple high-definition formats, including 4K resolution H.264/H.265/VP9, and can decode multiple video sources simultaneously. It also boasts excellent performance in terms of HDR10, color rendering, and dynamic range.
4.High Adaptability
Proculus, as a leading custom LCD display manufacturer in China, provides a wide range of customizable interfaces for Android displays with RK3568 to meet diverse industry requirements.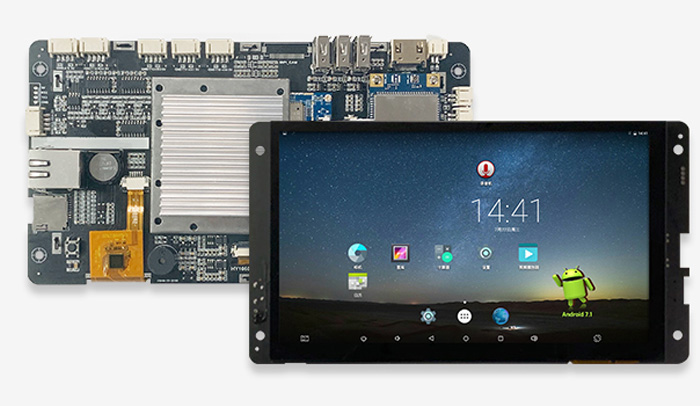 On the hardware front, it incorporates capacitive touch technology, TFT color screen, and provides options for 2GB/4GB DDR3 memory and 8GB/16GB eMMC storage.
Under Android 11 system support, standard peripheral configurations include various interfaces such as:
*USB x 4
*UART x 4
*8Ω 5W audio output interface x 1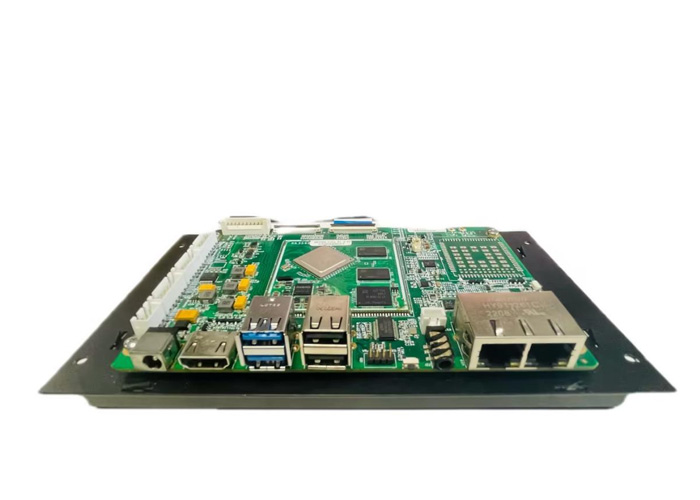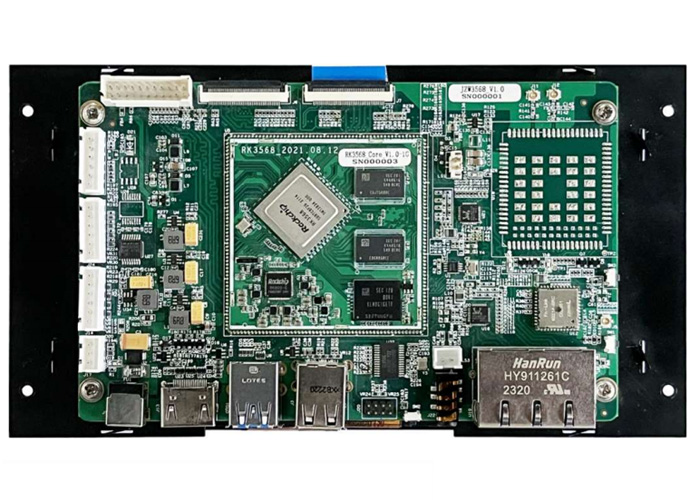 5.Low-power and Cost-effective
a. Advanced Manufacturing Process:
The RK3568 is built using a modern and power-efficient semiconductor manufacturing process, which allows for better power efficiency and thermal management. Smaller transistors and improved design techniques contribute to lower power consumption.
b. Multimedia Processing:
The RK3568 includes hardware decoding support for various video codecs, which offloads the CPU and reduces power consumption when playing multimedia content.
c. Low-Power Design Philosophy:
The chip's architecture and design prioritize power efficiency. This includes features like dynamic voltage and frequency scaling (DVFS) to adjust performance based on workload, reducing power consumption when full processing power is not required.
d. Cost-Effective Manufacturing:
Rockchip has optimized the manufacturing process to reduce production costs. This allows for competitive pricing of devices that use the RK3568 SoC.