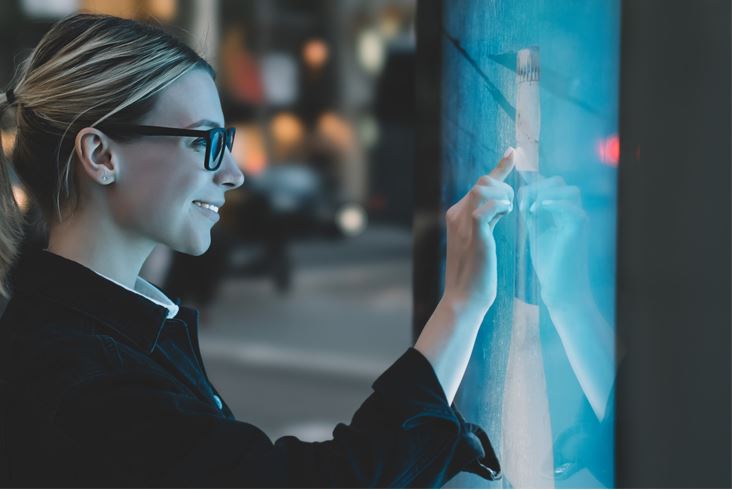 With each new release, smart screens have been revolutionizing the experience of individuals when using the most diverse devices and devices.
It is very likely that you have already heard about virtual assistants such as Amazon Alexa, Siri and Google Home.
If you're attracted to the benefits of these systems, you're sure to appreciate what smart displays can offer.
Being used in other segments, such as medicine, agriculture and industry, these devices offer a better interface between man and machine.
But, what do smart displays really mean? Why have they become so popular? Keep reading this article to find out!
What are smart screens?
Smart screens are devices that connect to electronic equipment to access information and respond to user commands.
Similar to tablets, they are generally less portable because they need to remain connected to equipment. However, depending on the model chosen, it is possible to configure a smart screen to the Wi-Fi network more easily.
A popular example of a smart display is the Amazon Echo Show, linked to the Amazon Alexa operating system, which includes a high definition display connected to the speaker.
That way, if you ask how the weather is going, in addition to listening, you'll see weather information right on the screen.
Also designed to reside in a permanent location within homes,like smart home lcd panel, smart screens can be applied in various sectors, such as:
The doctor;

Industrial;

Agricultural;

Veterinarian;

Laboratory.
With the use of touch-sensitive smart displays, it is possible to connect and control other devices and equipment.
In this way, improving interactivity within residential and commercial areas for the most diverse purposes.
What are smart screens for?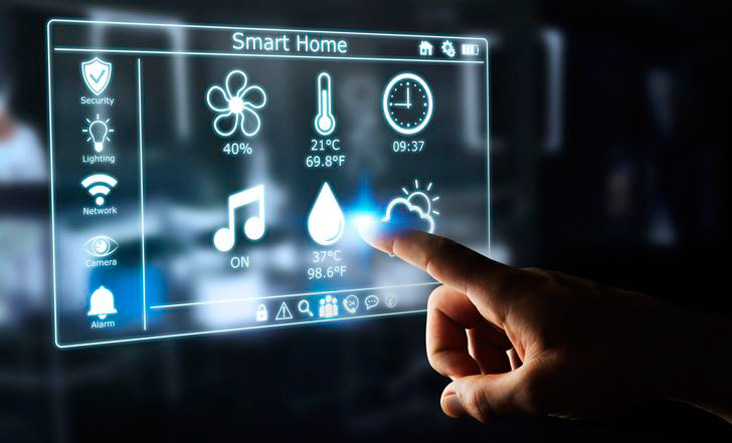 Increasingly popular, smart screens still cause doubts in many consumers.
While our custom display modules are mostly used for industrial segments, the most popular types of smart screens used in homes are connected to smart speakers.
In this case, the smart display serves as a complement to the popular Amazon Alexa or Google Assistant, offering them a good visual aspect.
Therefore, in addition to defining voice commands, it is possible to watch videos and make video calls with these devices, due to the possibility that a graphical and interactive screen brings.
In the commercial area, smart screens serve to simplify processes, increase efficiency and empower people to make better decisions.
This is because they can be integrated into management, automation and supervision processes.
In the medical sector, for example, they are in rehabilitation and aesthetic equipment, defibrillators, blood pressure meters and lung ventilators.
In the agricultural sector, the interactivity and automation of on-board monitors on tractors and harvesters, conveyor controllers, electronic scales, etc.
What are the main uses of smart screens?
Smart displays like lcd screen android and uart display are used for a variety of purposes.
In commercial versions, they can be used for the same things a speaker assistant does, but with extra visuals.
Instead of just listening to the news about a fire, for example, you can view images and watch videos on the spot.
Some of the features of a smart screen inside homes are:
Control of other smart devices indoors;

Display step-by-step recipes;

Video chats with friends and family;

Photo display as a picture frame;

Playing videos.
As said before, it is also possible to adopt a smart screen to facilitate the daily life of numerous areas.
After all, these displays have a wide variety of abilities and integrations with machines, equipment and networks in general.
For example, in the industrial sector, when combined with the internet of things (IoT), smart screens allow:
Interactive control panels;

Remote supervision of stock and processes;

Automation of production lines;

Management systems;

Simultaneous access to production and quality data;

Building automation.
Therefore, they are the perfect solution for increasing productivity and improving communication inside and outside the work environment.
Understand how smart screens work
In general, smart displays are developed as a module with LCD display, graphic controller and touch interface mounted on a mechanical structural frame.
Being able to include visual development platforms and robust components, they can be integrated into almost any project.
The operation starts from human interactivity, primarily through touch, which generates a command of action. The other forms of interaction, such as voice command, can be added with other modules.
It is therefore possible to turn on a light in one room in an apartment or in 40 rooms located in a business.
Playing an important role in Industry 4.0, smart screens facilitate access to metrics and commands that allow very efficient visualization and control.
What are the advantages of smart screens?
So far, it is already possible to see the various advantages offered by the adoption of smart displays in home assistance devices.
It is possible to perform several tasks simultaneously from a distance, view the schedule for the week and see details about the latest news.
All this through a single smart device.
In commerce, benefits include increased production, establishing smarter processes, and clear visualization of failures and results.
This means that, instead of just relying on manual activity and several paper reports, you can monitor and control processes from wherever you are in real time.
3 Examples of smart screen usage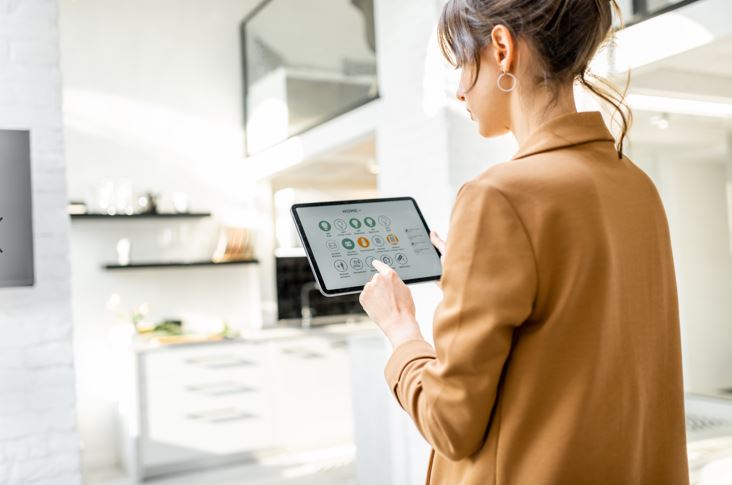 In practice, the smart screens we see on a daily basis are already established bluetooth speakers but augmented with displays that increase their usability.
However, for the industry, the models that we have as a solution are presented in different nomenclatures, specifications, models and sizes.
Each model can be used for developing projects with specific purposes.
Check out 3 examples of using smart screen below:
1. Home automation
With smart screens linked to virtual assistance devices or panels, it is possible to facilitate tasks and connect electronic devices for remote control.
Smoke sensors, electronic locks, smart lamps and timers are some examples of automation in homes.
2. Automation of production lines
Within the concept of the internet of things, the use of smart screens can reduce the complexity of operations and provide agile communication in companies.
It is possible to create interactive dashboards, access data instantly, command access and stop processes when necessary.
3. Building automation
Heating systems, smart light controllers, viewing images from cameras… all this is facilitated with the use of smart panels.
Discover the smart displays and discover the best model for your application!
Conclusion
The trend for the next few years is that the use of smart displays will continue to increase.
If you are looking for greater visualization and more efficient controls in your equipment processes, be sure to consider the applications of smart screens.
Read more content like this and ask your questions on the Proculus Tech blog!